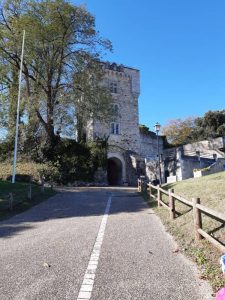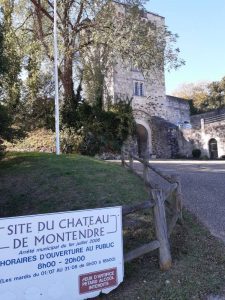 Castle of Montendre
Close to the Restaurant Cave La Quincaillerie there is the castle of Montendre – or what's left of it. It's a nice and cosy walk (depends on the weather of course..) and partly accessible to everyone. There are some stairs, but you can see most of the site without climbing them.
The castle is situated 114 meters over the sea level, and from here you'll have wonderful view over the city and its surroundings. For the orientation and curiosity, there are signs pointing for example to London in UK, Sulz am Neckar in Germany and Onda in Spain.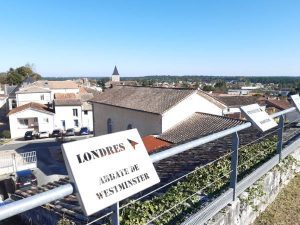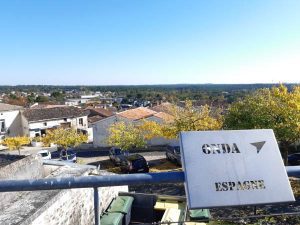 History of the castle
The first known fortress here was of wood and it was built in the ninth century. In the 12th century the fortress was rebuilt in stone, with solid walls, four circular towers and a square tower.
In 1453, after the battle of Castillion and capture of Bordeaux, the castle was in such a state that alterations were necessary. The square tower was rebuilt and the walls were raised again.
(Read more about the castle and its history in Wikipedia and on the website of the city of Montendre -both in French though.)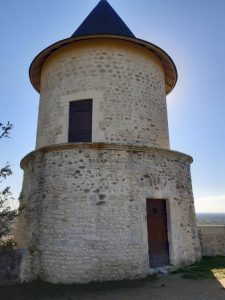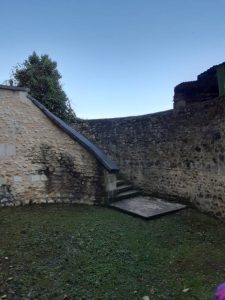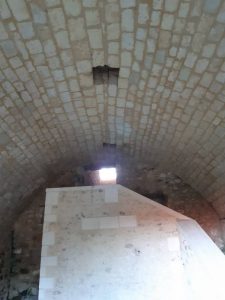 In the beginning of 20th century the castle was private property, although some parts were left for open access. Already by then it was possible to take a walk in these beautiful surroundings.
When the owner died in 1953, she left the castle to the municipality. The development of the site continued, the square tower became museum to local traditions and arts, and the open air theater was constructed in 1959.
The ruins which today are serving as decoration for the theater, were once home of the La Rochefoucauld. The house was built in 1773 and it was still standing at the site in the beginning of the 20th century.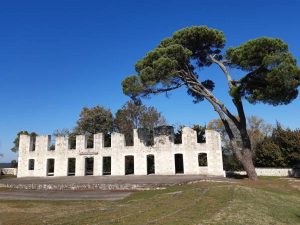 Calm and relaxing walk around the castle of Montendre
Even though if the museum isn't open, there is plenty to see. You can enter the site and take the stairs up to the theater for even better view over the surroundings. Or you can just walk around the castle and enjoy the park and nature around you. These photos were taken at the end of October and we had the whole site to ourselves. No crowds! After a walk you can enjoy the local gastronomy at Restaurant Cave La Quincaillerie. Current menus are always available on our website.